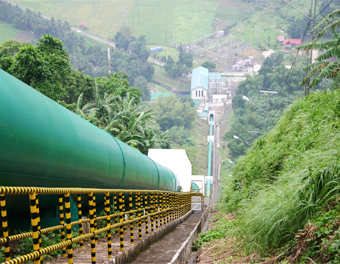 Plant Description
Caliraya Hydroelectric Power Plant is the first power plant ever built by NPC. Commissioned in 1942, this facility shares Caliraya reservoir with Kalayaan. CBK PCL rehabilitated the plants waterway, powerhouse, auxiliary equipment and structures and was completed in 2002.
Download Brochure
Plant Components
---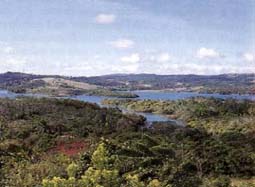 CALIRAYA-LUMOT WATERSHED
was set aside as permanent forest reserve on June 26, 1969 by then president Ferdinand E. Marcos through Proclamation No. 573.
READ MORE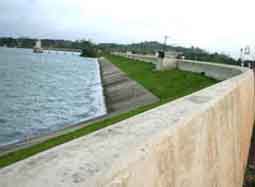 CALIRAYA DAM
is a rolled -earth dam with crest elevation at 292 masl and has a base width of 161.7 m and a top width of 10 m. The base of the dam at the foundation elevation is at approximately 270 masl and was constructed on a foundation of alternate layers of b[..]
READ MORE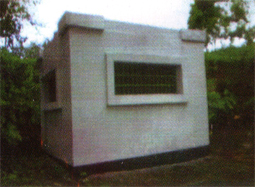 LUMOT-CALIRAYA TUNNEL
is situated in the municipality of Cavinti. It connects the Lumot Reservoir with the Caliraya Reservoir through the 2.2 Km long, 2m diameter concrete conduit. A maintenance valve is provided approximately 146 m downstream of the intake portal.
READ MORE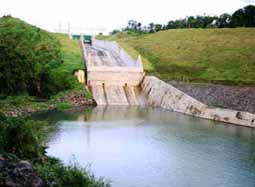 NEW CALIRAYA SPILLWAY
was designed and constructed as it is of the open gated type with its ogee crest elevation 284.46 m. It was designed for a maximum discharge of more than 500 cu.m. per second. The new spillway is consist of a forebay, the ogee, chuteway with appropri[..]
READ MORE