SUCCESSFUL COMPLETION OF SEMI-ANNUAL PREVENTIVE MAINTENANCE: KALAYAAN PUMPED STORAGE POWER PLANT
As part of CBK Maintenance Program, Kalayaan Pumped Storage Power Plant (KPSPP) Main Units (K01/K02/K03/K04) perform Semi-Annual Preventive Maintenance (SAPM) shutdown normally scheduled during the months of June and November.
The recent SAPM shutdown was conductedfor the entire month of June 2015. It started with K03 last2-6June, followed by K04 last 8-15 June, then K01 last 16-20 June, and finally K02 for the period 23-27 June.
The major and vital tasks were accomplishedduring a regular SAPM shutdown period. This includes turbine runner inspection, intake and tailrace trash screen underwater inspection, bearing oil circulation and hydraulic system inspection, electrical testing of windings, and calibration of plant installed instruments.
Corrective maintenance works includingK04's modification of shaft seal indicator assembly, K03's replacement of miniature relays and associated base, K01's replacement of seals @ wicket gate lower bushing, and K02's repair and installation of tail water gate assembly were performed during the recently concluded SAPM.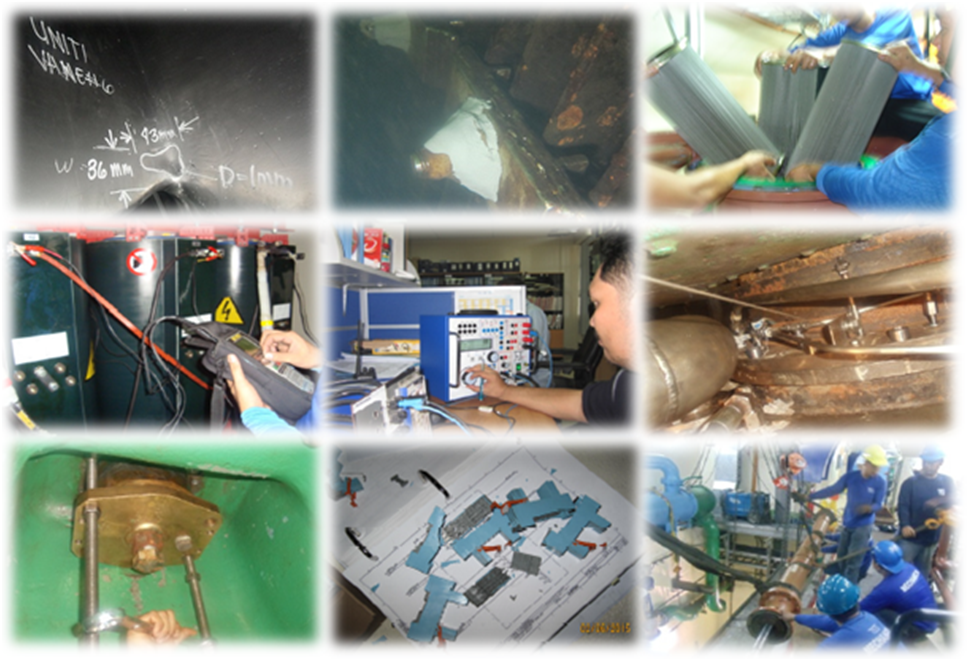 Safety is of highest priority. All SAPM activities started with the required safety tagging, isolation of high side (electrical and mechanical system) and dewatering of the draft tube.
In general, scheduled activities were performed and accomplished on time without a hitch. All units were declared available without delay, realizing the successful completion of all planned SAPM activities on the first half of year 2015.