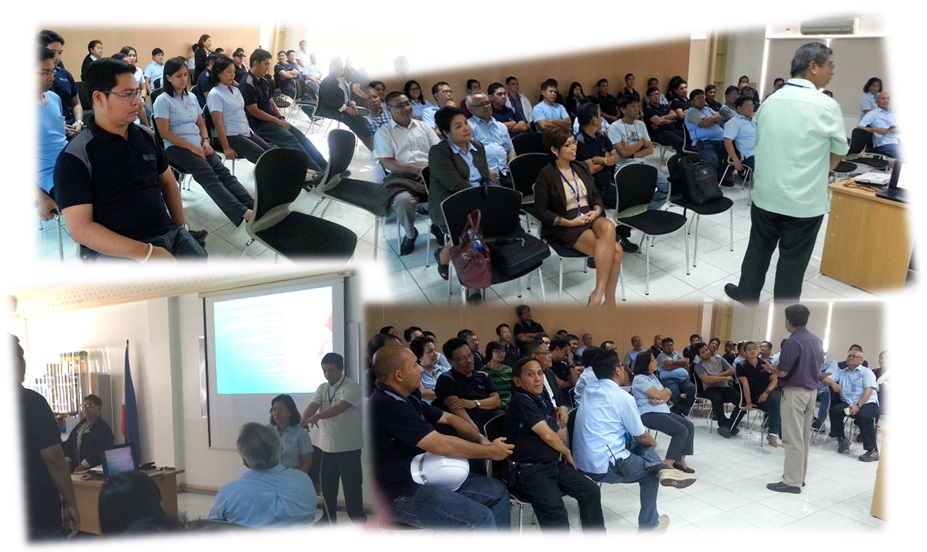 CBK Power Company Limited continuously promote healthy lifestyle and consistently enhances the quality of life of all employees through different medical advisories, workshops and seminars that is implemented every month.
 Pranic Healing Seminar is the kick off program for 2015. A no-touch, no-drug complementary therapy system that is highly systematic and scientific-based to heal a wide range of physical and psychological ailments. There participants experienced the healing which aimed to promote wellness through their inner minds.
 For the Heart Month, Blood Donation Program in coordination of Philippine Red Cross-Laguna Chapter was conducted last 18 February 2015. This is a semi-annual activity in the company where employees voluntarily shed out blood to extend the lives of the needy patients.
 Hypertension and its Prevention was the theme for the month of March. Intellicare-provided Physician and Nutrition Consultant did a lecture on hypertension, its prevention and treatment and on how to prepare a low fat and low salt diet plan to prepare healthy food, which remains the key to prevent hypertension development.
 Last 11 April 2015, the on-site Annual Physical Examination for dependents was held at the Kalayaan Pumped Storage Power Plant. The Medical Team extended medical consultation based on the medical results and recommended further management when necessary.
 A lecture-demonstration about Diabetes Mellitus was held last 13 May 2015. After a concise yet informative lecture, employees underwent a Random Blood Sugar Screening. Employees with significant findings were given medical advice by the guest physician and was endorsed for necessary further management by the Medical Team.
 June is a rainy season where flu and other related sickness are common. Accordingly, as a preventive measure, this is the Flu Vaccination Program month for employees and their dependents. A total of two hundred ten (210) flu shots were administered to employees and dependents.
 CBK shall continue to enhance its work environment to promote healthy lifestyle, decrease the risk of disease and improve the quality of life.